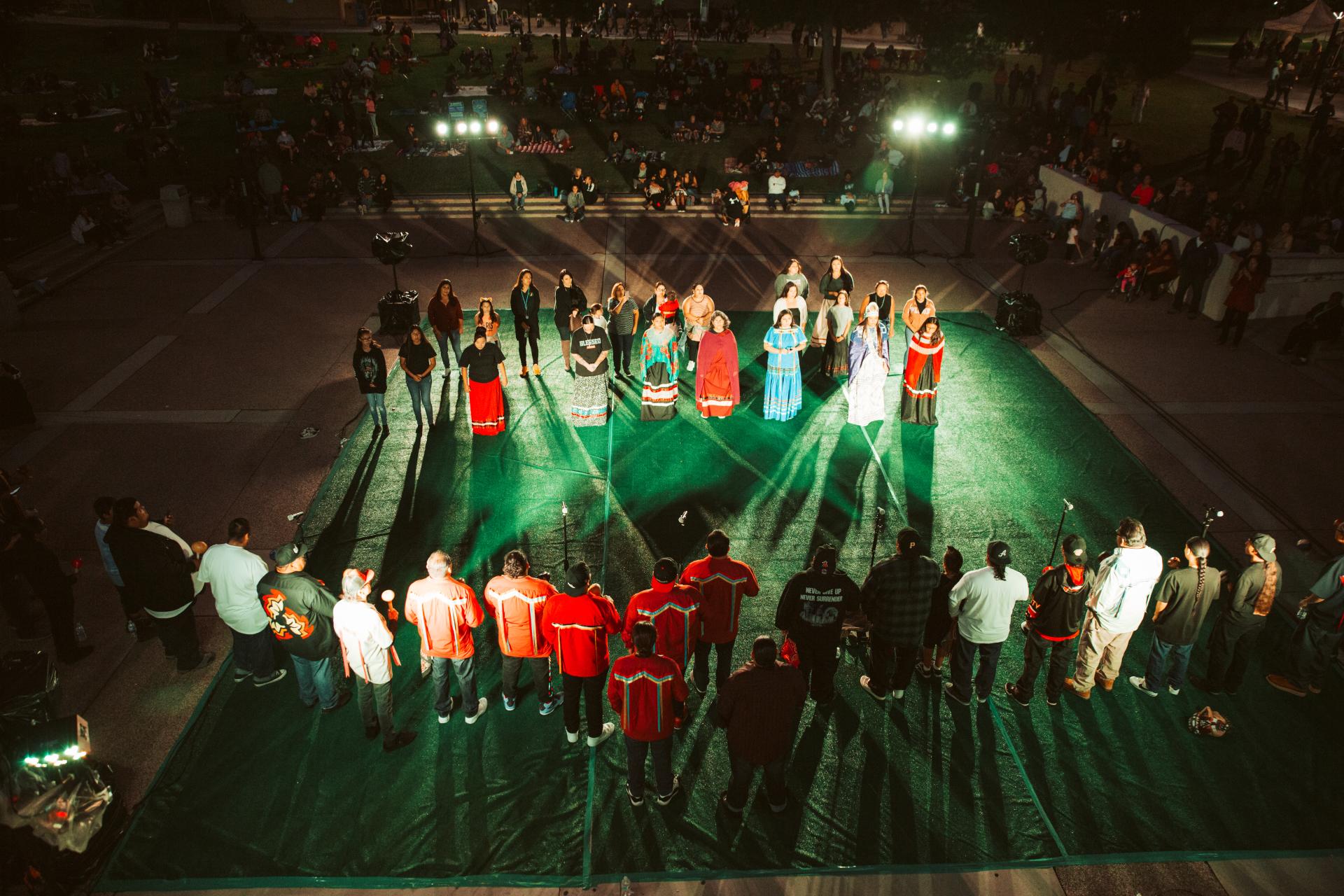 September 22, 2023
California Native American Day
Understanding. Appreciation. Celebration.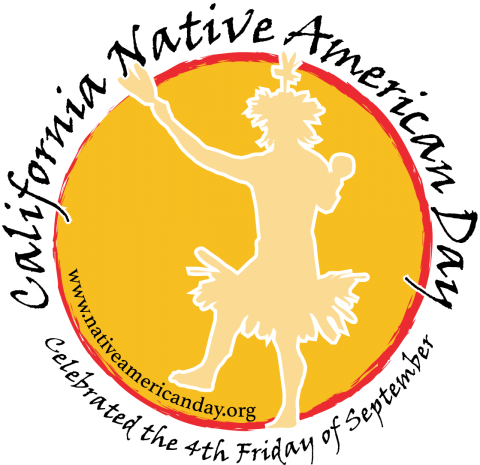 California Native American Day celebrates the distinctive culture of the Native American people indigenous to California and calls attention to their triumphs and struggles that comprise their rich history.
California designated the fourth Friday of September in 1998 as California Native American Day to dismantle the misconceptions about California Indians. Previously, Students were led to believe California history began with the arrival of the first explorers and lacked a fundamental understanding of Native American's existing society. Native populations across the country were seen as primitive and were too often associated with stereotypes like teepees and drums.
Education in K-12 schools and community colleges has since evolved to entail the extensive history of the many tribal groups in California. We now have programs and conferences each year on California Native American Day to continue educating our communities.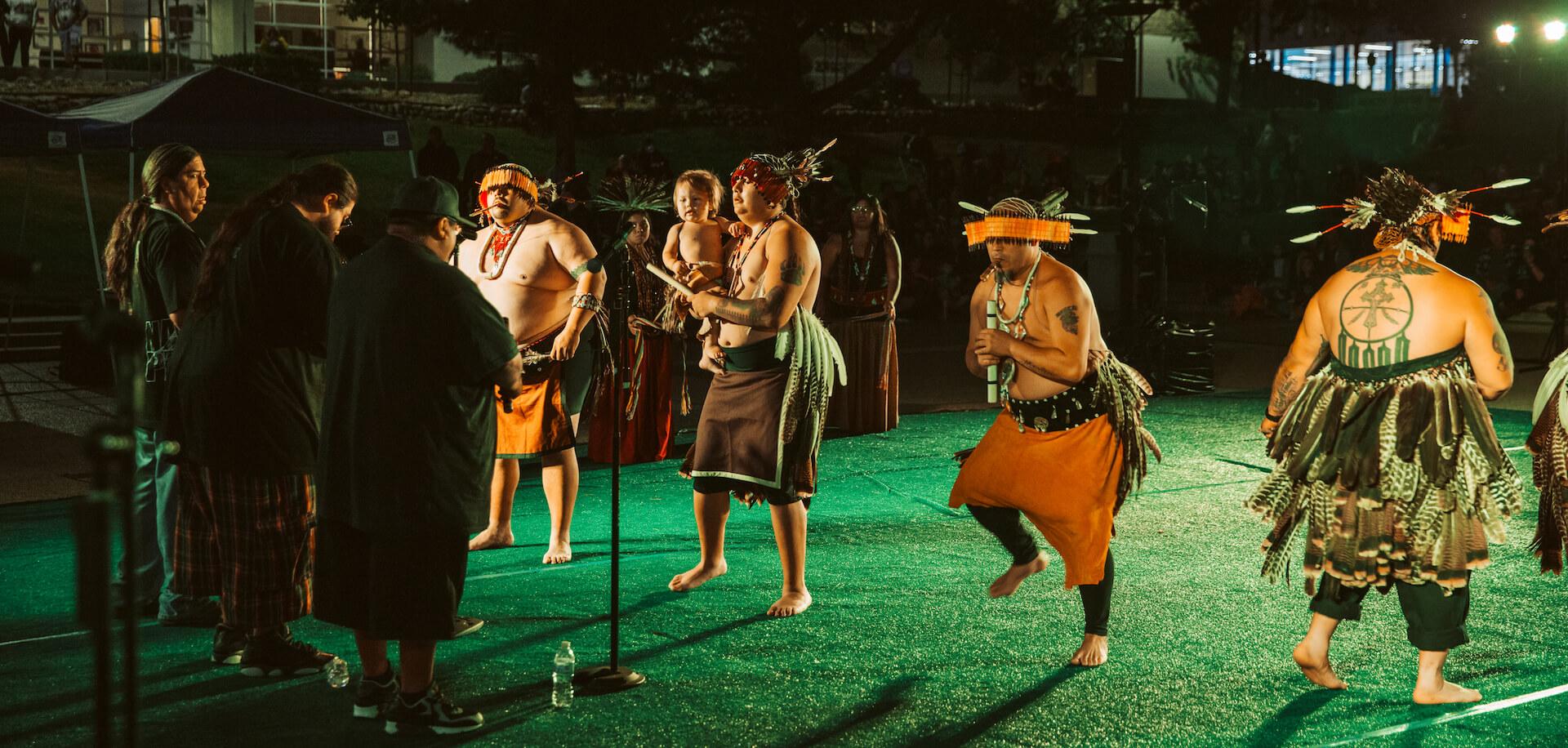 California Native American Day Events
September 22, 2023
California Native American Day Celebration
2022 CNAD Promo Video
We gather annually to celebrate California Native American Day at Cal State San Bernardino because preserving our heritage is important. We encourage all Californians to join us in celebrating this day by learning more about the music, art and food of the Native peoples of your region.
Download Flyer
September 22, 2023
Evening Celebration
Join us for a celebration of distinctive cultures of California Native American people featuring traditional bird songs, music, art, and food. This is a free event that is open to the public.
Time: 6 PM – 9 PM
Location: California State University, San Bernardino
September 22, 2023
Luncheon
The San Manuel Band of Mission Indians partners with Cal State San Bernardino to host a gathering of local dignitaries, elected officials and education leaders to discuss the impact of curriculum and legislation centered around bringing greater recognition to the unique identities and issues that define the state's First Peoples.
September 22, 2023
Student Conference
During this week-long field trip, 1,500 local students come to Cal State San Bernardino to learn firsthand from tribal members, elders, historians and academics about the culture, traditions and experience of Southern California's Native American Tribes.
September 22, 2023
Teacher Conference
The San Manuel Band of Mission Indians invites local educators to a one-day conference to discuss the application of curriculum, particularly factual and authentic accounts of California Native American history and culture.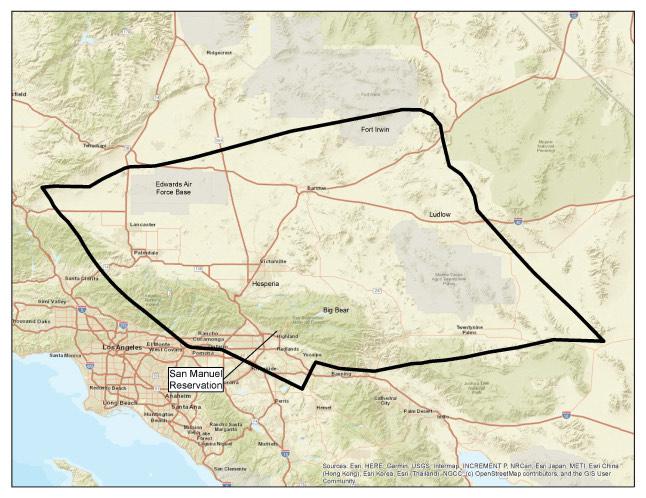 San Manuel Band of Mission Indians: A Brief History
For generations, the San Manuel Band of Mission Indians—known as the Yuhaaviatam clan (People of the Pines) of the Maara'yam (Serrano)—has persevered through great change and extreme hardship. Long before the arrival of European settlers, the Tribe lived in harmony with the land across the highlands, passes, valleys, and mountains in and between the southwestern Mojave Desert and Inland Empire region in what is now Southern California (see map at right).
The Tribe's way of life changed forever in the 1780s, as tribal citizens in the Antelope Valley and Mojave Desert regions were decimated by European diseases, forced from their villages, and conscripted into the San Gabriel Mission in order to provide unpaid labor to Spain. Many Maara'yam were involuntarily marched to the Asistencia in Redlands, which served as an outpost of the San Gabriel Mission.
Today, the San Manuel Band of Mission Indians Reservation—once only 640 acres—is now over 1,100 acres in size. The San Manuel Tribal Government works to provide a better quality of life for its citizens by building infrastructure, maintaining civil services and promoting social, economic, and cultural development.